Meet Us
About Andy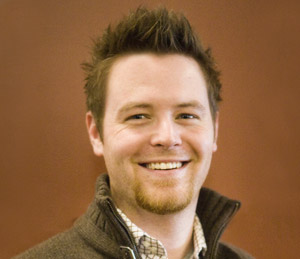 Andy is a Licensed Marriage and Family Therapist in private practice. In addition, he also works as a Children's Mental Health Social Worker in a county mental health agency.
Andy has many years of experience working with individuals, couples, and families in vocational ministry and therapy contexts. Some areas of clinical treatment focus are anxiety, depression, family of origin issues, communication and relationship patterns, grief/loss and life transitions. He practices with a strengths-based approach, allowing clients the opportunity to bring forth their strengths already employed in relationships. He believes clients are the experts in the subject matter of their own lives and sees his role as a guide and to provide a different perspective for clients as they work towards their goals. Andy views the process of therapy as making space for the soul to be seen, heard and affirmed. He has completed level 1 and 2 of the Gottman Couples Therapy method and plans to continue this training until certification. Andy is also a Gottman leader in facilitating Gottman's 'Seven Principles for a Healthy Marriage' and 'Bringing Baby Home'.
In addition, Andy is available for speaking engagements/workshops. Some areas of professional interest and expertise are:
Healthy Relationships
Professional workplace boundaries
Organizational Health and Culture
Adolescent Development and Spiritual Growth
Emotional Intelligence and Self Care
Sexuality
Past speaking engagements
Substance Church: Roseville, MN – Boundaries/Self-Care in professional ministry
Trinity Evangelical Free Church: Lakeville, MN – Sexuality and sexual development
Community of Hope Church: Rosemount, MN – Boundaries in parent/child relationships
Community of Hope Church: Rosemount, MN – Sexuality and sexual development
Finally, Andy is an ordained minister and performs marriage ceremonies. A pre-marital counseling and marriage ceremony package is available that satisfies Dakota County Minnesota's marriage license discount criteria.
About Claire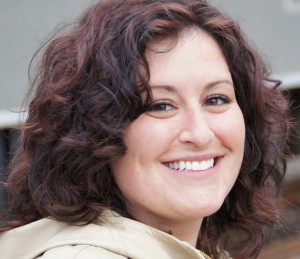 Claire received her Master's degree in Marriage and Family Therapy from Argosy University and is a Licensed Marriage and Family Therapist. Her ultimate goal within her therapeutic work is to walk alongside clients in their journey towards healing. Claire enjoys working with individuals, families and couples; she has specific areas of interest in couples and adolescents. Claire's clinical experience includes working with eating disorders, marriage and couples therapy, depression, anxiety, trauma, and adolescent life stage issues. Claire also recognizes and values the role of spirituality in therapy and healing. Additionally, she has extensive trauma training, including  Sensorimotor Psychotherapy approaches for trauma and affect dysregulation, and EMDR (Eye movement Desensitization and Reprocessing) therapy. Claire has also completed Level 2 training in Gottman Method Couples Therapy.
Claire is a Gottman leader in administering Gottman's 'Seven Principles for a Healthy Marriage' and 'Bringing Baby Home' and enjoys facilitating group work.
 About Tim
Tim is a Licensed Marriage and Family Therapist with a belief in the healing power of our relationships with others and with ourselves. He is also in the process of completing his Doctor of Psychology (PsyD.) and plans to become a Licensed Psychologist in the state of Minnesota in addition to practicing as a Licensed Marriage and Family Therapist.
Tim has years of experience providing therapy to children, teens, and families with a variety of needs. He enjoys working with relationship issues, life-stage transitions, depression, and anxiety. His special interests include co-occurring mental illness and chemical dependency in adolescence, working with parents and their children to overcome obstacles of difficult behaviors including juvenile justice involvement, and Autism. In addition, Tim specializes in families with multiple-births, such as twins or triplets. While he sees clients as the experts in their own lives and families, he is happy to take a directive approach when asked. This can sometimes lead to helpful short term relief strategies in therapy that can be nurtured over time.